Bluecoat Football Champions!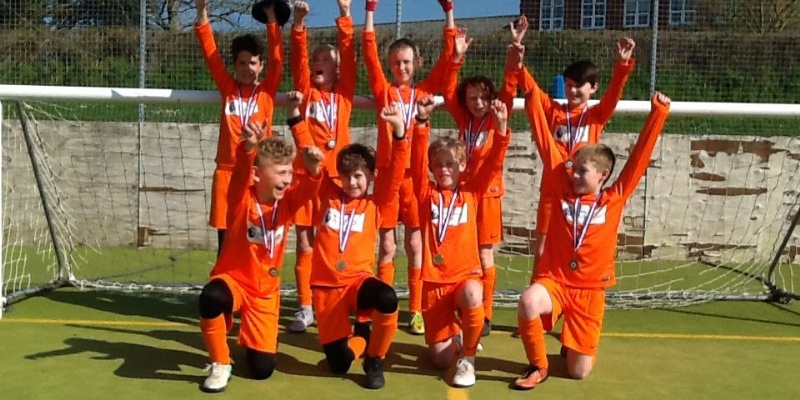 Bluecoat Champions!
Last Wednesday 27th March Pilton Bluecoat entered two fabulous football teams from Years 5 & 6 into the local Barnstaple Primary schools Football Tournament at Park School
Pilton Orange Team were winners of Group 2 winning all of their games and qualifying for the semi-finals.
Pilton Blue Won 2, drew 1 and lost 1 in their group; meaning that they qualified 2nd in group 3.
This then meant that both of our teams were drawn against each other in the semi-final. It was a tightly contested game until Pilton Orange scored with 4 minutes remaining to play. They eventually went on to be 5-0 winners.
This then meant that Pilton Blue played Sticklepath and Newport to decide 4th,5th and 6th place. Pilton Blue lost both games finishing an impressive 6th overall out of 15 teams.
Pilton Orange went through to play Our Lady's and Bratton Fleming to decide 1st, 2nd and 3rd places. Pilton Orange won both games 2-1; winning the entire tournament for the 2nd year in a row.
All players were a credit to the school and displayed great perseverance and teamwork skills.
See the gallery for more photographs