Bluecoat at the Green Man Festival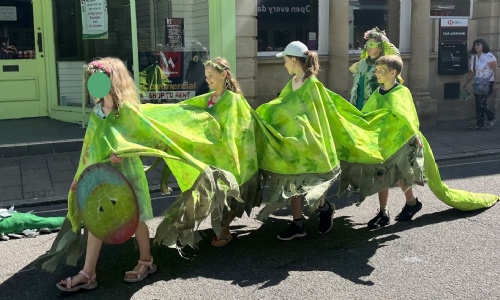 Pilton Bluecoat Academy attended the traditional Green Man Festival on Saturday.....
What a fantastic Pilton Green Man Festival we had on Saturday! A HUGE well done to the 120 children, parents and staff from Pathfield, Infants and Bluecoat schools who took part in the choir performance in the church - you were amazing! A big thank you for your hard work and energy. It was great to see so many other children taking part in the festival too; some children took part in the procession, others performed in the pageant and some of our cubs and scouts helped to run stalls. It was fantastic to see everybody there.
Mrs Brayley