Cross Country October 2022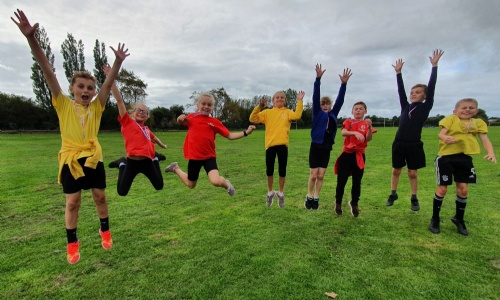 Half of our pupils had the opportunity to attend the Cross Country Festival hosted by Pilton Community College.
The children showed great kindness in supporting runners from our school and the other schools that took part with lots of clapping and encouragement. Our Year 6s were particularly supportive of their Yr3 buddies, especially as it was their first time tackling a cross country event.
Two of our Year 5 boys needed a photo finish!
Some children were quite nervous beforehand and didn't want to run but with a little pep talk they overcame their fears, stepped out of their comfort zone and were very proud of themselves after, as were we.
The children were bubbly and excited at the start. The course was long and challenging, the children were very tired by the end but everyone showed great perseverance and determination.
Thanks to Mrs Farr and the Sports Leaders for organising event and a heart warming moment was when an ex-pupil supported one of our current pupils over the finishing line.