CEET Stand-Up Paddleboarding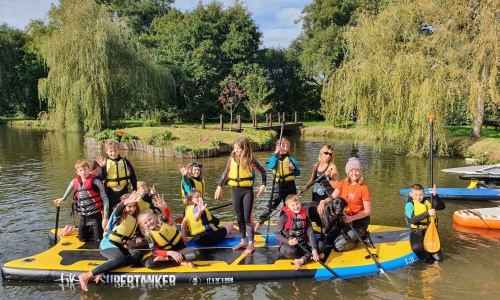 This week our pupils involved with the CEET project took part in stand-up paddle boarding at Stocklands Lake with mindfulness, SUP yoga, litter picking on the agenda.
Over 70 young people have had a 2 hour paddle boarding session on Tuesday and Wednesday this week including our own small group of pupils (pictured), they joined other groups from Pilton Community College and after school groups. Some of these had yoga and SUP yoga with Blue Core Yoga and mindfulness with CEET counsellor Sara. The organisers say massive thank you to our volunteers this week and Dave and Judy for the use or their lake and to YellowV for your boards who all make days like these possible.